Decoding The Mysteries of Cats
November 2 @ 7:00 pm

-

8:00 pm

Free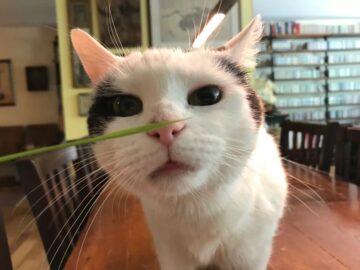 Feline Behaviorist, Stephen Quandt, explains cat behavior from the perspective of the evolutionary and adaptive forces that help shape their lives. Get your questions answered during the Q&A!
This webinar pulls together and interrelates:
– Cats' relationship to hunting and resting through the Cycle of Predation which can lead to "drive-by" ankle-biting, play aggression, early morning wake up, and food aggression as examples
– Their sense of identity in being a predator or being prey on the Confidence Scale that can lead to similar behaviors but can also result in fearful cats, victimized cats (cat on cat aggression), fear aggression, and redirected aggression
– Their relationship with us as influenced by the Mother/Kitten Relationship that they experienced with their mother cat and that connects them to us through food needs, attention-seeking, and their status with their most favored and/or least favored people
– And finally the relationship between Hunger, Appetite, Metabolism, and Exercise to all the above!
This program is a collaboration between Warner Library of Tarrytown, Somers Library, and Ossining Public Library.
To register, copy and paste this link into your browser: https://bit.ly/3iJaRgZ.