Climate Justice: An Urgent Issue of Our Time (In-person and Zoom Event)
October 19 @ 7:30 pm

-

9:00 pm

Free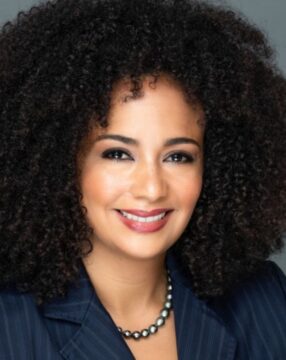 "These same exploits that are causing climate change on a massive scale … are causing very immediate health problems in areas inhabited by black and brown people. You can't afford to not care about it when you're part of these marginalized communities."
–Corina Newsome, Georgia Southern University
Join us in person or via Zoom on Wednesday, October 19th, when Raya Salter (photo) visits with REPAIR to explain how climate change, racial injustice, and economic equality intersect, creating a problem we all have a duty to address.
Salter is an attorney, educator, and consultant who is a member of the New York State Climate Action Council, which is charged with developing the plan for implementing our state's climate change response. She's deeply knowledgeable about how climate change is already impacting communities in Westchester–and about what each of us can do to help reduce its potentially dire effects on all of us, especially our most vulnerable.
This meeting will be REPAIR's first hybrid meeting of the COVID era. Those who choose to attend in person are invited to gather at the Church of St Barnabas, 15 North Broadway, Irvington NY. Masks will be required. Others can join via Zoom.
Whether you attend in person or remotely, you'll be able to take part in the conversation, ask questions, and share your own ideas and experiences.
Meeting Date: Wednesday, October 19, 2022
Meeting Time: 7:30 p.m. to 9:00 p.m.
Zoom Link: Go to www.repairrivertowns.org for the link.
Rivertowns Episcopal Parishes Action on Inclusion and Race (REPAIR) is a community of Westchester citizens determined to play our part in bringing healing and justice to our society . . . starting with the local Episcopal churches in which many of us worship.
For more information: see REPAIR: Rivertowns Episcopal Parishes Action on Inclusion and Race on Facebook and our website at www.repairrivertowns.org.
Related Events