Broadway Training Center of Westchester presents Regional Premiere of 'As You Like It: A New Musical'
March 27 @ 7:00 pm

-

March 29 @ 7:00 pm

$3 – $6602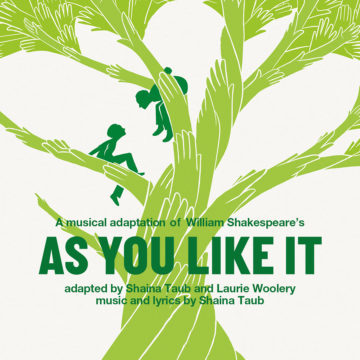 • Fall under love's spell with this magical musical tale!
• Named one of The New York Times' best shows of 2017, "As You Like It" is a ravishing new musical adaptation of Shakespeare's classic story of chance encounters and self-discovery!
• Rated PG
All the World's a Stage!
The regional premiere of this stunning and insightful new musical!
Forced from their homes, the Duke, with his daughter Rosalind and niece Celia, escape to the Forest of Arden – a fantastical place of transformation, where all are welcomed and embraced. Lost amidst the trees, the refugees find community and acceptance under the stars.
Adapted by Shaina Taub and Laurie Woolery
Music and Lyrics by Shaina Taub
Performed by the BTC Senior Ensemble
Directors: Jason Brantman and Fiona Santos
Choreographer: Sarah Hicks
Music Director: Fiona Santos
Scenic Designer: Steve Loftus
Lighting Designer: David Lovett
Costume/Prop Designer: Carly Jezik
WHERE:
Irvington Theater
85 Main Street
Irvington, NY 10533
Directions: http://bit.ly/31qQU4U
WHEN:
Friday, March 27 at 7pm
Saturday, March 28 at 7pm
Sunday, March 29 at 3pm
TICKETS:
$22 adults, $18 students and seniors
*There is an additional fee of $3 per ticket if purchased at the door.
Reserved seating available online at www.BroadwayTraining.com/Tickets
Or by calling the Irvington Theater box office 914-591-6602
ABOUT BROADWAY TRAINING CENTER
Based in Hastings-on-Hudson, NY, Broadway Training Center of Westchester is a premier performing arts school that provides year-long training programs in acting, voice, dance and performance ensembles for grades K-12 and adults. Celebrating its 28th anniversary this year, BTC is a not-for-profit 501(c)(3) organization. For more information about its Youth, Teen and Adult Enrichment programs, please visit www.BroadwayTraining.com or call 914-478-7065.
Be a part of Broadway Training Center's recently launched Forever Home Capital Campaign to raise funds for a permanent home for BTC! If you are unable to attend the show, please consider donating here: www.BroadwayTraining.com/donate