Brew Year's Eve @ Sing Sing Kill Brewery
December 31, 2019 @ 8:00 pm
$60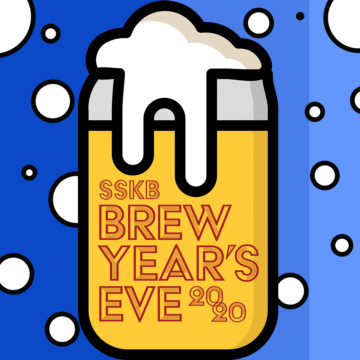 Did you ever want to find out what goes into making our delicious NY farm beer? Here's your chance. The final day of 2019 is Brew Year's Eve at Sing Sing Kill Brewery. Join us to help craft this year's last batch of beer and ring in the New Year together.
$60 tickets are all inclusive, offering
– Hands-on brewing experience
– A Taste of Ossining buffet style dinner
– Entertainment
– Complimentary NY farm champagne toast at midnight
– Brewer's breakfast in the wee hours of the New Year
– Commemorative keepsakes to take home
Enjoy a spread of Ossining's most delicious food, featuring selections from Aji Limo, Brother's Fish & Chips, Karma Lounge, Good Choice Kitchen, Melike Turkish Cuisine, and Cravin' Jamaican, plus dessert by Sabor Ambeteño.
The beer to be brewed is a 100% New York State IPA. The brewing process will begin promptly at 8pm (if you're interested in seeing the mash-in, please arrive on time). Group brewery tours will be led throughout the evening, offering the chance to assist in various steps of the brewing process. Find out what it means to dough-in and mash, vorlauf, sparge, add hop additions, and knock-out.
Every guest is invited to participate in the beer naming competition. The winning entry will be selected and announced that evening. Whoever wins will be awarded a free crowler of the brew when it is released in January.
Between the guided tours, guests can partake in activities like beer pong and karaoke all night long.
When the clock strikes midnight, we'll raise a glass to the New Year with a NY farm champagne toast. There will be a brewer's breakfast to follow featuring spent grains from the evening's brew, with an array of fruits, nuts, and sweets to top it all off.
Eat, drink, and brew with Sing Sing Kill Brewery this New Year's Eve.
Tickets can be purchased in advance in the taproom or on Eventbrite at:
https://www.eventbrite.com/e/brew-years-eve-at-sing-sing-kill-brewery-tickets-85148492433
*Please note that admittance into the brew space is dependent upon proper footwear (rubber soled & close toed). Sing Sing Kill Brewery reserves the right to deny participation in the brew process to intoxicated individuals.