Bits & Bobs: The Art of Susan Chavez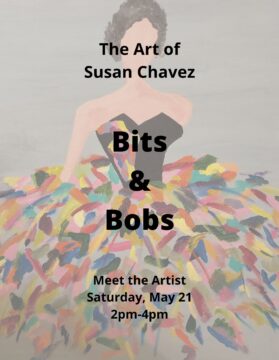 "Bits & Bobs", the Art of Susan Chavez will be on display in our Main Art Gallery and 3rd Floor Gallery until June 30th featuring exceptional paintings of animals, people, still life, and more.
Susan Chavez is a local artist with great talent. Her paintings display an array of interest, dedication, and skill. Visit our website for more information: https://warnerlibrary.org/2021/11/04/gallery-exhibits/.
An art reception will be held on Saturday, May 21 from 2 pm – 4 pm. All are welcome to attend.
Related Events