12th Annual College of Westchester Charitable Foundation Scholar Recognition Event
May 25 @ 5:00 pm

-

6:00 pm

Free Virtual Event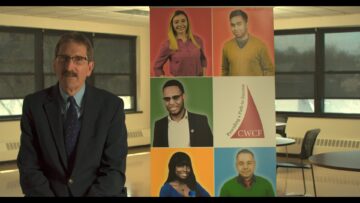 Join us in celebrating the College of Westchester Charitable Foundation's (CWCF) Scholarship Fund Annual Scholar Recognition event on Tuesday, May 25 at 5:00 pm. This free, premiere event will take place virtually with the theme of Saluting Our Stars: Shining a light on our frontline heroes and scholars.
The CWCF has been providing scholarships for the past 16 years that support deserving students as they learn to become leaders and responsible citizens in society. Since being established, CWCF has helped over 160 students and awarded over $350,000 of scholarship dollars. Today, the graduates of The College of Westchester are excelling in their careers.
Proceeds from Saluting Our Stars will benefit CWCF's future students and leaders of tomorrow. In this world where many are going through financial hardship, this is a time when we can make a real impact in helping students who deserve and want a College of Westchester education to meet their goals.
In addition to raising funds to support student scholarships, the Saluting Our Stars Scholar Recognition Event will also recognize the following incredible honoree: White Plains Hospital and will feature a Keynote Address by Leigh Anne McMahon, Senior Vice President of Patient Care Services and Chief Nursing Officer.
The College of Westchester Charitable Foundation is relying exclusively on income via sponsorship, journal ad sales, and donations to raise money to support student scholarships for 9 students over the next year as well as for future scholars. If you're able, please visit https://cwcharitablefoundation.givingfuel.com/become-a-cwcf-sponsor to make a donation.