Year after year, many of us make the same resolutions:  we're going to "be healthier" and "get organized." Year after year, we attempt, and maybe even succeed in getting these goals off...
Read more »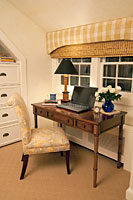 More and more people are working from home. Some are self-employed, some are telecommuters, and some are simply doing what they can to avoid the Manhattan commute one or two days a...
Read more »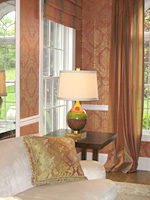 Orange Is Back.  From the spring runways to J. Crew's fall collection,  from Traditional Home to Elle Décor, and taking over floor displays in all the best local shops, the color orange...
Read more »