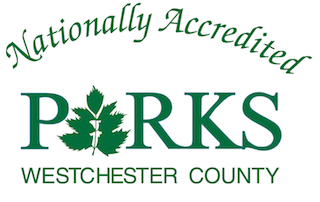 Read on for a full listing of all the upcoming weekend events from December 15th to 18th:
THURSDAY – SUNDAY, DEC. 15 – 18
Kensico Dam Plaza, One Bronx River Parkway, Valhalla – (914) 231-4033
Westchester's Winter Wonderland –
Thursday and Sunday, 5 p.m. – 9 p.m.; Friday and Saturday, 5 p.m. – 10 p.m.
A gala celebration of the season with a spectacular light show, visits with Santa, rides, vendors, food and ice skating. Pay-one-price admission: $15 per person over age 2.
See full December schedule including weekdays at WWinterwonderland.com.
FRIDAY, DEC. 16
Croton Point Nature Center, Croton-on-Hudson – (914) 862-5297
Riverlovers Pot Luck Supper and Film – 6:30 p.m. – 8:30 p.m.
Supper and PBS film "Nine Months that Made You."
SATURDAY, DEC. 17
Trailside Nature Museum at Ward Pound Ridge Reservation, Route 35 and 121 South, Cross River – (914) 864-7322
Naturalist's Choice Hike – 1 p.m.
Who knows where the naturalist will take you today? Come and find out!
Edith G. Read Wildlife Sanctuary, Playland Park, Rye – (914) 967-8720
Winter Ecology Walk – 1 p.m. – 2:30 p.m.
A hike to learn about how the flora and fauna survive the cold winter months, followed by refreshments. Co-sponsored by Friends of Read Sanctuary.
Cranberry Lake Preserve, Old Orchard Street, North White Plains – (914) 428-1005
Holiday Crafts – 1 p.m.
Have fun making holiday crafts to decorate your home or use as gifts. Fee $4; pre-registration required by 12/9.
SATURDAY and SUNDAY, DEC. 16 and 17
Croton Point Nature Center, Croton Point Avenue, Croton-on-Hudson – (914) 862-5297
Project Feeder Watch – 9 a.m. – 11 a.m.
Join this Citizen Science project with Saw Mill River Audubon's Bonnie Talluto to learn about local birds and count them on weekends this winter. Also, 12/24 and 31.
Lasdon Park, Arboretum and Veterans Memorial, Route 35, Somers – (914) 864-7258
Holidays on the Hill Train Show – 11 a.m. – 3:30 p.m.
Train show, hayrides, tree sale and shopping. Evening hours TBA at the Friends of Lasdon web site, LasdonPark.org.
SUNDAY, DEC. 18
Croton Point Nature Center, Croton-on-Hudson – (914) 862-5297
Fascinating Forensic Archaeology – 1 p.m. – 3 p.m.
Professional archaeologist and forensic investigator Eugene Boesch uncovers the mysteries and the techniques of using archaeology as a crime scene investigative method.
Further information can be found at parks.westchestergov.com.