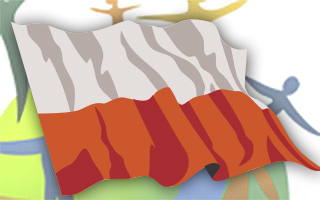 Experience the rich culture and history of Poland during the annual Polish Heritage Celebration at the Kensico Dam Plaza in Valhalla, Sunday, July 13, from noon to 6 p.m.
There will be live Polka music and dancers in traditional dress performing folk dances. The children of Polska Sobotnia Szkola, the children's Polish heritage group from the Church of Saint Casimir in Yonkers, will recite famous Polish poetry and sing traditional children's folk songs. The event will also include an opportunity for visitors to meet this year's Pulaski Day Parade marshal and the reigning Miss Polonia.
Festival-goers can view a Polish-American cultural exhibit presented by the Westchester Pulaski Association that will illustrate Poland's colorful past with maps, history and narratives. A variety of vendors who offer arts and crafts as well as a number of other items and food vendors will offer a tantalizing selection of Polish foods such as kielbasa, pierogies and golumbki.
Seating is informal; bring blankets and chairs for seating on the lawn. No coolers will be allowed. The festival will be held rain or shine.
This event is sponsored by Westchester County Parks and the Westchester Pulaski Association.
The Kensico Dam Plaza is located at the northern end of the Bronx River Parkway in Valhalla. Admission and parking are free.
Interested vendors can call (914) 683-5920 or email at Rlbco@aol.com.
Go to westchestergov.com/parks or call (914) 864-PARK.